Home ~ Bouncers and More! ~ Pricing ~ FAQs ~ Contact us ~ Specials
The Spongebob Squarepants unit is sure to
put a smile on everyone's face!
This 15x15 bouncer includes high quality
graphics of Spongebob, Patrick, Squidward and who can forget, Gary!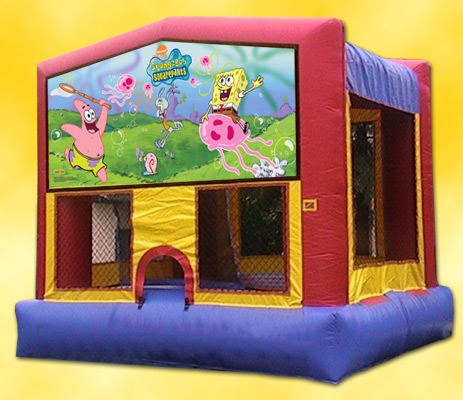 An entry/exit safety step is included with all of our bouncer rentals (Not Shown)

(Character and Themed) Deluxe Bouncer Rental Rates:
$175 for All Day Don't Forget About our Specials!!