Home ~ Bouncers and More! ~ Pricing ~ FAQs ~ Contact us ~ Specials
The Sports Arena unit is the perfect
bouncer for a sports themed party, your sports enthusiast or for fun events for any age!
This 15x15 bouncer features
a basketball hoop inside, Nerf style balls for shooting hoops, and a sports themed decor.
As with all of our moonwalks, this unit is thoroughly cleaned and inspected between each use.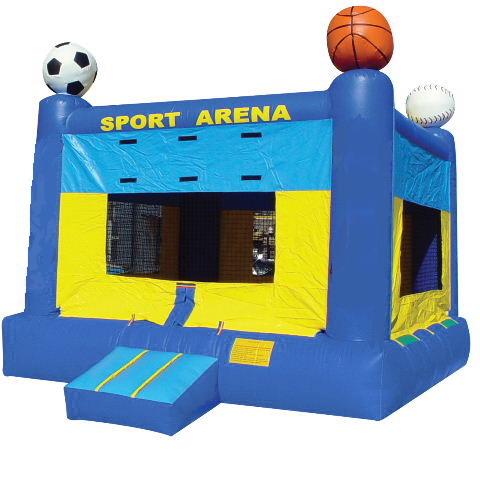 (Character and Themed) Deluxe Bouncer Rental Rates:
$175 for All Day
Dimensions: 15'L x 15'W x 13.5'H
Don't Forget About our Specials!!