Home ~ Bouncers and More! ~ Pricing ~ FAQs ~ Contact us ~ Specials
The Tropical Palm Tree unit is the perfect
bouncer for a Luau, tropical themed event, teen party or fun event for any age!
This eye catching 15x15 bouncer features
towering decorative palm trees on it's four corners with leaves that wave in the wind.
As with all of our moonwalks, this unit is cleaned and sanitized between each use.

Pair this up with a Margarita Machine, limbo game and decorative inflatable parrot
for the complete Luau or Tropical experience!
See Party Packages on our pricing page for special package pricing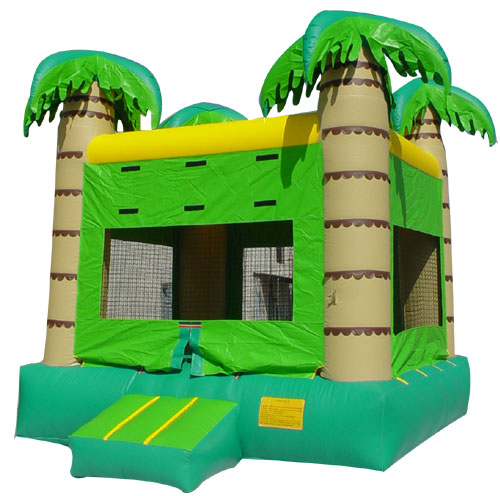 (Character and Themed) Deluxe Bouncer Rental Rates:
$175 for All Day
Dimensions: 15'L x 15'W x 15'H
Don't Forget About our Specials!!